Beat the Heat With Woody
July 28th, 2009
Woody is a travelling tavern on wheels. It's a giant wooden keg that opens up into a tavern, complete with stereo and disco ball.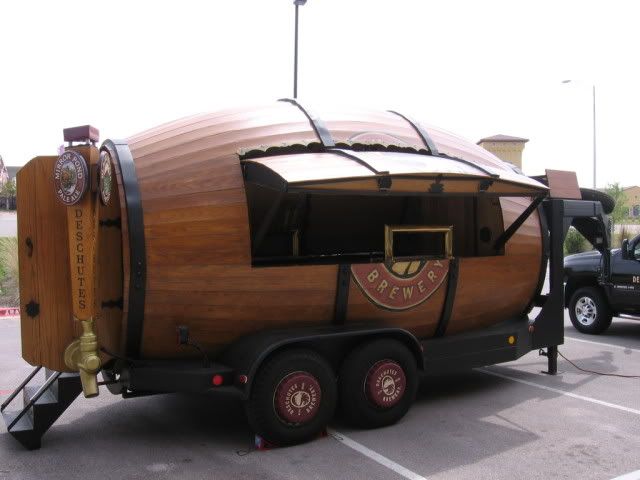 Woody is from our pals at Deschutes Brewing. He's in Tacoma today rolling around, and will be making a full-fledge stop at The Red Hot Wednesday Night @ 7pm until close. We'll be pouring a 'heat-friendly' batch of beers on tap in the outdoor beer garden out of Woody: Deschutes Red Chair IPA (from Deschutes Bond Series of beers), Green Lakes Organic Amber, Twilight Ale, & Black Butte Porter. There may even be some surprise handles. All Deschutes handles are on special. The best part is we reworked the beer garden so it's all in the shade. Hell. Yes. We'll be on our "BBQ Menu" for the night due to increased capacity, but at least it's easier on your purse strings…and your hot ass living room. We're giving away shirts, hats, growlers, glasses, and even a Deschutes Skate deck.
It's gonna be a damn good time!