Wednesday, February 15: Avery IPA 2 Ways (& more), 6pm
February 15th, 2012
Tonight, we will feature one of the country's finest brewers, spotlighting their offerings in the realm of India Pale Ale.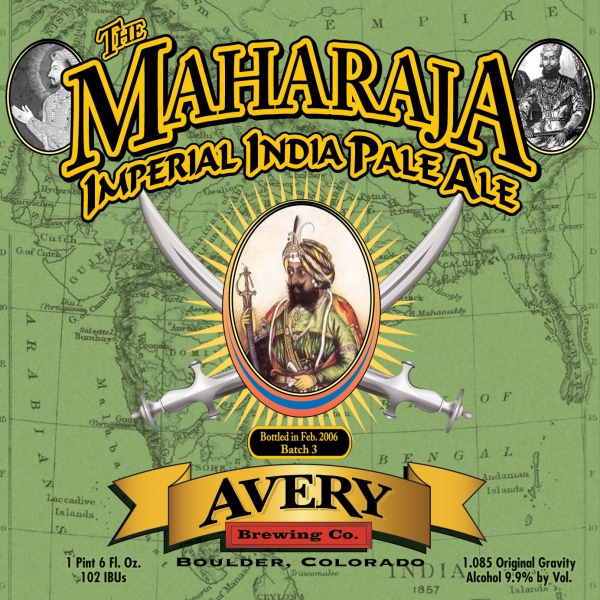 Avery Maharaja Imperial IPA
Hop Variety: Simcoe, Columbus, Centennial and Chinook
Malt Variety: Two-row barley, caramel 120L, victory
OG: 1.090 ABV: 10.24% IBUs: 102
Color: Dark Amber
Maharaja is derived from the sanskrit words mahat, – "great" and rajan – "king". Much like its namesake, this imperial IPA is regal, intense and mighty. With hops and malts as his servants, he rules both with a heavy hand. The Maharaja flaunts his authority over a deranged amount of hops: tangy, vibrant and pungent along with an insane amount of malted barley – fashioning a dark amber hue and exquisite malt essence.
Be aware that The Maharaja is a limited release only available for the early spring. Welcome to his kingdom!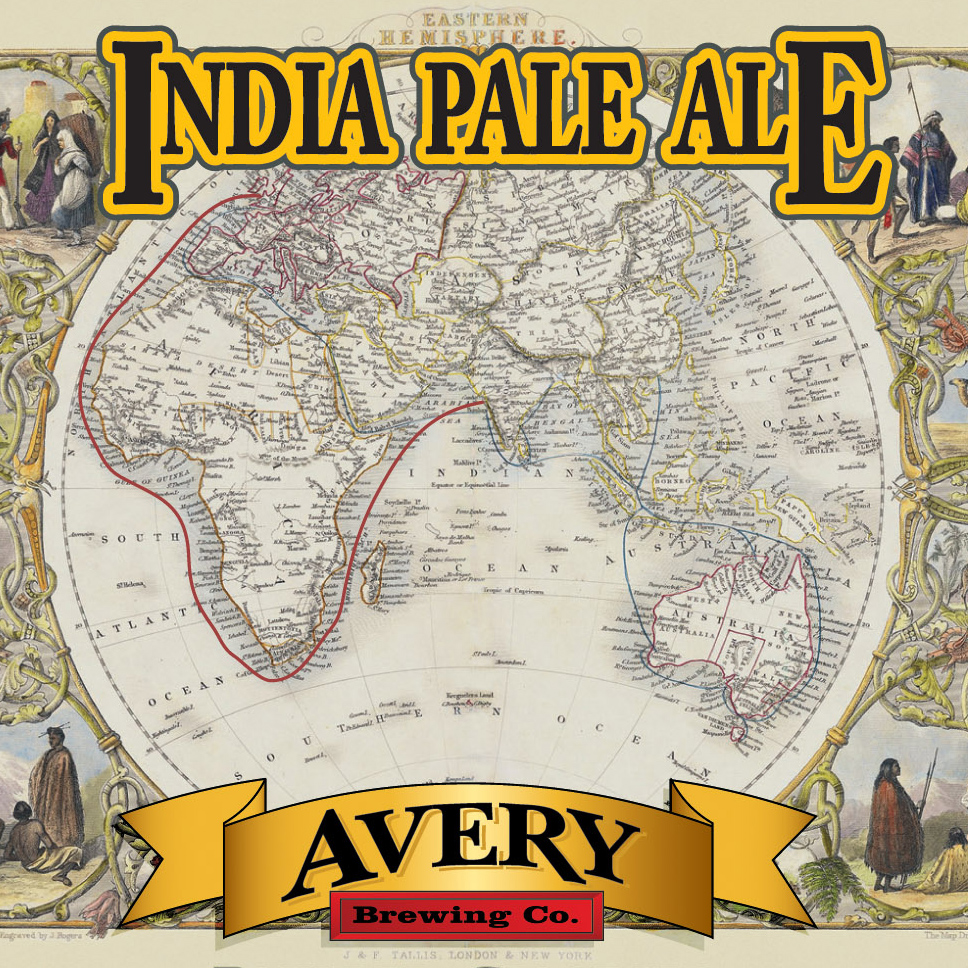 Avery India Pale Ale
Hop Variety: Columbus, Chinook, Cascade and Centennial
Malt Variety: Two-row barley, Munich 10L, caramel 120L OG: 1.058
ABV: 6.5% IBUs: 69 Color: Golden
In the 1700s one crafty brewer discovered that a healthy dose of hops and an increased alcohol content preserved his ales during the long voyage to India (as depicted in our label) to quench the thirst of British troops. Today, we tip our hat to that historic innovation by brewing Colorado's hoppiest pale ale. Avery IPA demands to be poured into your favorite glass to truly appreciate the citrusy, floral bouquet and the rich, malty finish. This is the new recipe, dry-hopped more for your drinking pleasure.
And for good measure, we're also putting on an old fave…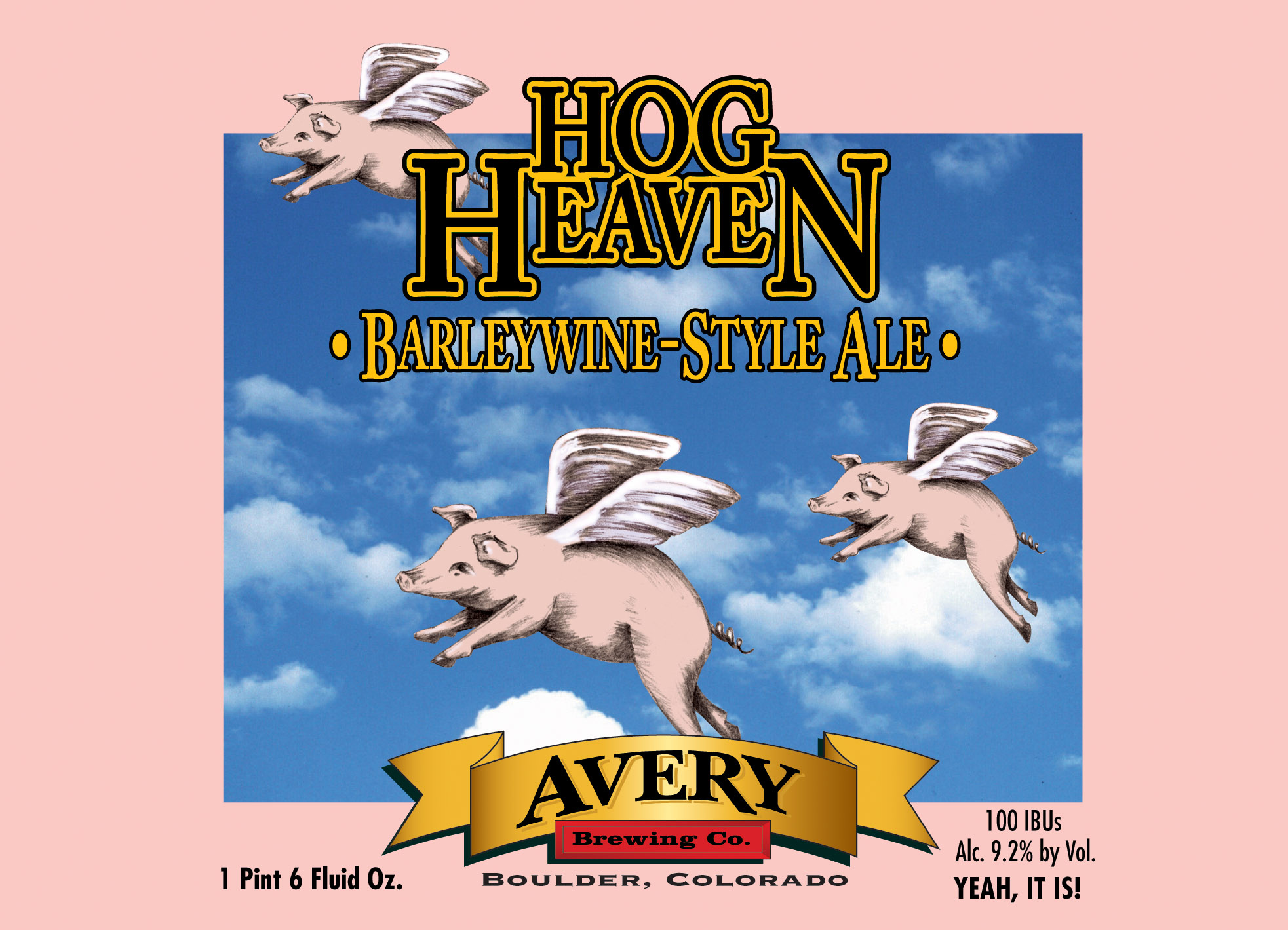 Avery Hog Heaven Dry Hopped Barley Wine
Hop Variety: Columbus
Malt Variety: Two-row barley, caramel 75L
OG: 1.085 ABV: 9.2% IBUs: 104
Color: Deep Garnet
This dangerously drinkable garnet beauty is a hop lover's delight. The intense dry-hop nose and the alcohol content are perfectly balanced for a caramel candy-like malt finish.
See you tonight!